Open Broadcast Software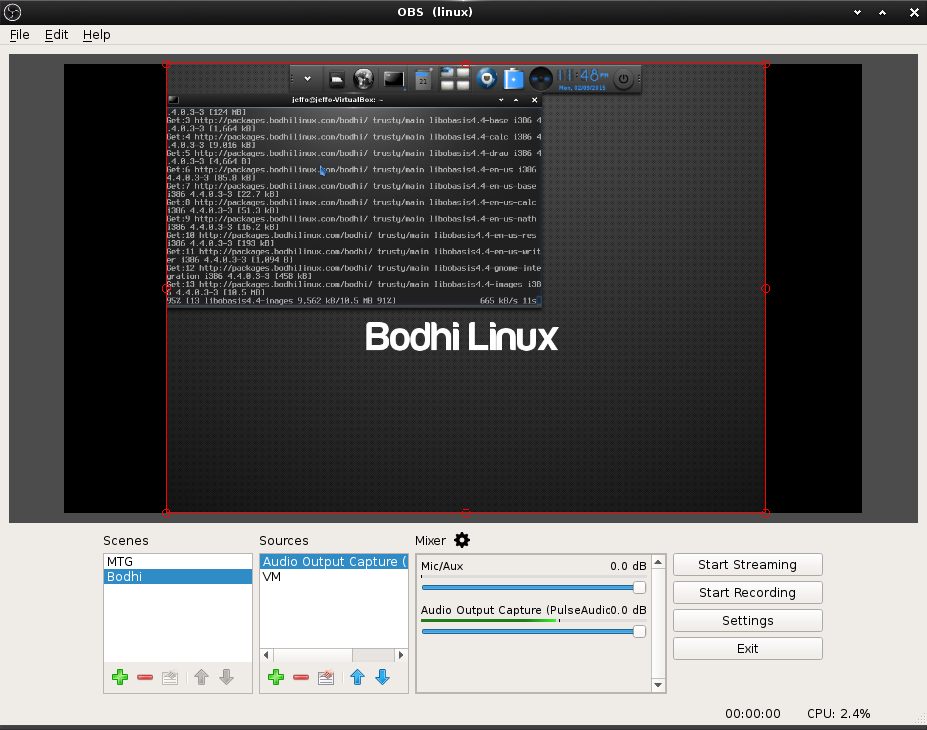 Category: Multimedia Production
Software homepage: https://obsproject.com/
Open Broadcaster Software (OBS) is free and open source software for video recording and live streaming. Supported features include:
Encoding using H264 (x264) and AAC.
Support for Intel Quick Sync Video (QSV) and NVENC.
Unlimited number of scenes and sources.
Live RTMP streaming to Twitch, YouTube, DailyMotion, Hitbox and more.
File output to MP4 or FLV.
GPU-based game capture for high performance game streaming.
DirectShow capture device support (webcams, capture cards, etc).
Bilinear or lanczos3 resampling.
Back to AppCenter Multimedia Production
AppCenter Main Page
Bodhi Linux Home