Detour and Forum Themes now Moksha Compatible
A month ago we posted about a slew of new module you can use to customize your Moksha Desktop. The next step in allowing our users to easily harness the plethora of customization options Moksha is capable of, is bringing a variety of old E17 themes up to speed so they are compatible with Moksha. Open upon a time we had upwards of twenty different Enlightenment themes for Bodhi you could easily use. Unfortunately during the development of Enlightenment the E team broke the theme API several times. This left most of these themes broken in one way or another with the latest version of the E17 codebase that Moksha is based on.
Today I am happy to announce we have completed work on the first couple of themes we are updating to be compatible with Moksha: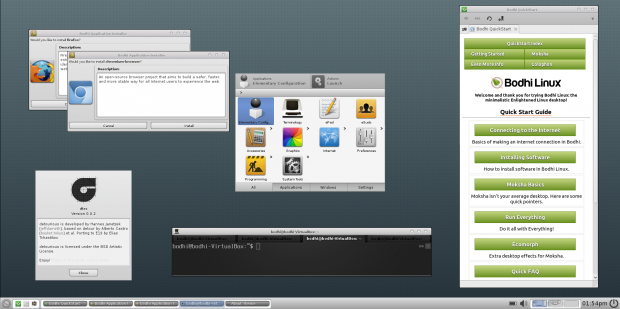 Those who might be interested in helping fix up old E themes for Moksha can let me know on our user forums.
Happy Desktop Tweaking!
~Jeff Hoogland